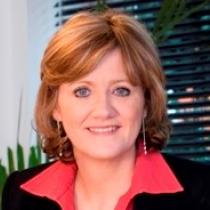 Paula Wynne
Pinned 3 years 2 weeks ago onto Writing Advice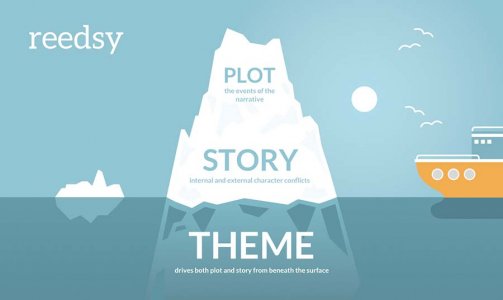 What Is your story REALLY all about? Reedsy says on their infographic below, that Story Theme is all about driving the story from deep beneath the surface.
According to successful screenwriter and writing mentor, Erik Bork, what we're talking about is theme. Theme refers to the universally relatable questions about how to best live life, and solve the problems in it, which underlie many stories.
Erik says, The Godfather might be about the son of a mafia don who takes over the family business to protect it, but on a thematic level, it's about loyalty vs. individuality, family vs. country, and innocence vs. experience. It explores these issues, which don't have easy answers to them, in a rich way. And it makes the film much more than just an exciting gangster film.
But for starting a career and being seen as a formidable write, and for creating powerfully impactful stories, meaning matters greatly. The greatest, meatiest, and most memorable stories say something, somehow, about deeper concepts that resonate with people in a significant way. These are the kinds of stories that become truly beloved by a culture, that win awards, and that make a writer's name.
Theme emerges by examining competing priorities in life through the specifics of a story, which ultimately reflects a point of view about the best way to be in the world, and the most effective way—at least in a situation like the one at hand.
That theme is often tied up in the main character's arc and to what extent they change at the end. This relationship is what tends to push that potential change.
When a script really feels rich and meaningful, the human condition has been explored in some fresh and specific way. The journey that the main character takes, and how they impact their world (and how their world impacts them) resonates with audiences and has a lasting effect on them.
Read more about The Idea: The Seven Elements of a Viable Story for Screen, Stage or Fiction.
Theme Is What Your Story Is All About
In her writing guide, Plot Perfect, Paula Munier tells writers that by stating your theme right at the beginning, you tell your readers (and remind yourself) what your story is really all about.
The best writers do this with theme in their novels with their theme in the first line. Paula explains over several chapters how your theme and theme variations will impact on your plot and subplots. More than that, she gives full detailed examples of theme variations and how you can extend them into subplots!
Paula Munier gives examples of theme in the first sentence:
" Be careful what you wish for." Alice Hoffman's The Ice Queen

" Happy families are all alike; every unhappy family is unhappy in its own way." Leo Tolstoy's Anna Karenina
If you are going to enter The Page Turner Awards, in the hope of getting your manuscript published or having your eBook chosen as the best eBook, read more about writing your first 10 pages.
Theme Infographic
Here's a great infographic for story theme from Reedsy.

Originally pinned by






Pinned onto the board