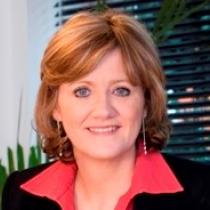 Paula Wynne
Pinned 3 years 8 months ago onto Writing Guides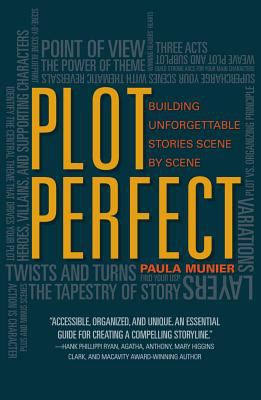 In her book Plot Perfect: Building Unforgettable Stories Scene By Scene, Paula Munier helps writers to create page turning novels with a plot that is so compelling, so multilayered, and so perfect that readers won't be able to put it down. A BIG task, right?
Plot Perfect provides the answers on how you can make your story plots as compelling as thousands of successful other bestselling stories, whether that is via your novels, short stories, memoirs, or screenplays.
Paula's one-of-a-kind plotting writing guide reveals the secrets of creating a story structure that works, no matter what your novel's genre. This writer's guide gives you the strategies you need to build a scene-by-scene blueprint that will help elevate your fiction and earn the attention of agents and editors. And I mean blueprint!
There is so much information that I have copied into my story planner template and will be using as my starting guide from now on. This includes the genre checklist that Paula gives in her summary chapter which guides you through all the writing techniques and elements that each genre should have on completion.
As a literary agent and former acquisition's editor, Paula guides you through this advice as the basics:
• Devise powerful plots and subplots and weave them together seamlessly
• Organize your scenes for the greatest impact
• Develop captivating protagonists, worthy antagonists, and engaging secondary characters
• Use dialogue, setting, tone, and voice to enhance your plot
• Layer, refine, and polish your storyline
• Define your story in terms of its theme
But there is so much more than just this! If you are obsessive about story structure (like I am), this writing guide is a MUST!
Plotting With Story Questions
We all read about story questions and how they are so vitally important to compelling the reader to turn the page. Paula takes that up a level by suggesting that us writers should see our stories as a long Q&A session. That is, a dialogue of questions and answers between you and the reader. The challenge is to write a story that plants questions in the reader's mind, questions critical enough to propel the reader to keep reading until you answer them.
If you're really new to creative writing and haven't heard about story questions, and you're asking what are they, Paula explains the three kinds of story questions and advocates that a strong beginning boasts all three.
Story Questions
The macro story question is the big question that drives the entire plot. Will Cinderella wed her Prince Charming? Will Luke Skywalker become a Jedi Knight and destroy the Death Star? Will Dorothy find her way back home?
The meso story questions are the ones that drive each scene, starting with the first one. Will Cinderella's stepmother let her go to the ball once she's finished her chores? Will Dorothy survive the cyclone? Will Princess Leia upload the Death Star plans into R2-D2 before she's captured?
The micro questions are the ones scattered throughout the narrative at every opportunity. Why did Cinderella's father marry such as witch? Why are her stepsisters so hateful? Will Cinderella ever get to leave the house? Where's the cyclone taking Dorothy? What happens in the eye of a cyclone anyway? Will the house just fall out of the sky? Will Princess Leia escape the stormtroopers? Will C-3PO and R2-D2 get away with the plans? What will the Empire do with Princess Leia?
Plot Perfect: Building Unforgettable Stories Scene By Scene is filled with writing exercises, plotting templates, and expert advice. Plot Perfect's writing advice is incredibly inspiring and helps you dive into the intricacies of plotting your novel to ensure you can write a compelling story that readers won't be able to resist. Which is exactly what all writers want and need to ensure a successful writing career!
Originally pinned by






Pinned onto the board