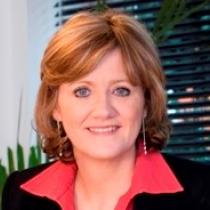 Paula Wynne
Pinned 5 years 3 months ago onto Writing Guides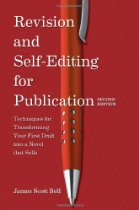 Amazon says that James Scott Bell's book, Revision and Self Editing For Publication, is designed to eliminate the intimidation factor that comes with revision and self-editing, but any aspiring novelist or writer, having read this book, will take much more out of it.
First things first. You must have a completed manuscript. And that takes enough elbow grease; creating fictional characters and possibly even a lot of reading through writing reference guides.
Nevertheless, your completed manuscript needs some tarting up. So where do you start? I received this book from the publisher thinking 'Mmm, this will be a quick read. I'll jump here and there through it, just to review the book and make them and the author happy.' Job done.
Like most wannabe writers, I thought my completed novel didn't need another rewrite; it's gone through numerous version of that already. So why on earth will I need to go through all that pain again?
And then I started reading...
When you start reading James' revision book you get right back into writing mode, with chapters on self editing and talking about characters and plot and structure, and points of view, and scenes, and dialogue, and middles and ends, and theme and setting, and description and …
Phew - this job is certainly not done.
Before you can even think of starting the revision process, James gives you techniques to use during the initial writing phase that will minimize the amount of revision that's required. If only I'd had this book right at the start of my writing!
As well as giving us aspiring novelists guidelines for creating a damn good book in the first place, James also sets out the philosophy of editing before you revise and explains about the first read through. He then goes deeper into … err, deepening the novel, its characters and plots and comes up trumps with the ultimate revision checklist. Which really is a bible for writers who want to get published.
James states early in the book that it helps to write your book's back cover early on; you'll then have a concise summary of your plot firmly in your head so that you can concentrate on the big picture. He even says to write a few crits as if you were a journalist reviewing the book: boast about your book and its characters – after all, only you get to see that part. But the idea here is to really get the nitty gritty into your head to arm you with the task ahead – the rewrite.
This is another book in our writing reference guides that has so much to offer and I want to share so many inspiring quotes and points I learnt from the book – that I thought I didn't need – but it would spoil it for you.
All I can say is: Don't ever stop your growth as a writer. You need to keep making each book better than the last by creating a plan of attack for strengthening your piece of work.
Which is exactly where I am now headed. Revision and Self Editing For Publication tucked under one arm, reams of notes under the other and a head full of bubbling ideas to rewrite my novel. I have all the tools and advice I thought I didn't need to transform my first (or maybe fifth or sixth?) draft into a finished manuscript, ready to be sold!
Buy James Scott Bell's Revision and Self Editing For Publication.
Paula Wynne is the founder of Book Hub and Book Luver.
Paula's Book Marketing for Authors Series features the following books: Book Marketing for Authors: Essential Steps for Before, During and After Your Book Launch; Book Promotion for Authors: How To Grow Your Readers Fan Base With Cross Promotions; Email Marketing For Authors: How To Use Email Marketing To Find New Readers and Book Selling for Authors: 7 Steps to a Bestselling Novel. Find out more about Paula's Book Marketing for Authors Series here.
If you would like to find out how to get your book into the bestselling charts with little money needed, download a free copy of Paula's Book Selling for Authors: 7 Steps to a Bestselling Novel.
Follow Paula on Amazon's Author Central to find out when she publishes more books. Or you can follow Paula on Twitter and Facebook.
Originally pinned by






Pinned onto the board