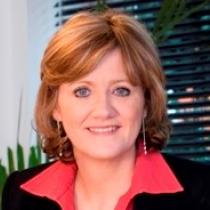 Paula Wynne
Pinned 3 years 4 months ago onto Writing Advice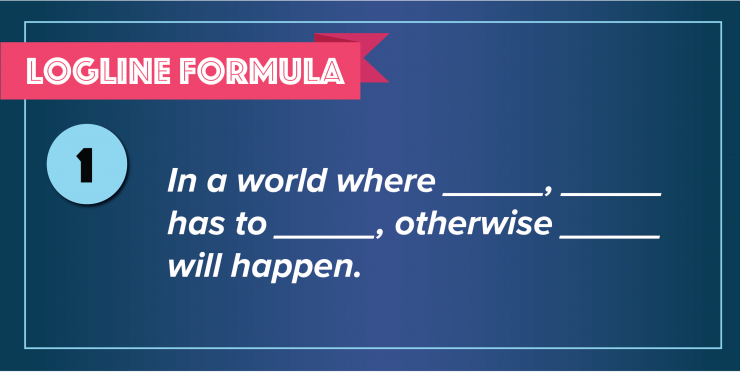 A logline conveys the dramatic story of a film or book in the most abbreviated manner possible. It's the briefest summary showing both your plot and hook to stimulate interest. Just Google 'logline' and you will come up with hundreds of formulas for creating your logline.
Your logline, synopsis, and pitch should focus on: "What is the external problem and challenge that needs resolution here?"
Another way to describe a logline: A one-liner to describe your story's plot, theme, and tone ~ ideally to grab a prospective reader's attention. This reader can be a literary agent, publisher or film scout, as in the case of Page Turner Awards.
The Logline's Focus Is The Character's Problems
Here is what a logline should be from Erik Bork, a successful Hollywood screenwriter and writing mentor.
In his book 'The Idea: The Seven Elements of a Viable Story for Screen, Stage or Fiction', Erik states that in Hollywood, the logline is the standard tool for expressing the idea behind a film or series. He says it is typically no more than a sentence or two, and it distils the premise down to the basic problem being faced.
Logline Examples
A good logline suggests a story that would clearly meet the criteria set out in this book. It presents a compelling situation for a character or characters that one can imagine audiences caring about. And it lays out a central challenge that sounds really difficult, and entertaining to watch.
Erik gives some examples:
A slick German industrialist profiting from World War II becomes sickened when he sees what's happening to the Jews, so he starts employing them, to try to keep them out of the clutches of a psychopathic Nazi camp commandant he's become friendly with. (Schindler's List)
A naive recent college graduate gets involved in a secret affair with a married friend of his parents, whose daughter they think he should date. (The Graduate)
A down-on-her-luck maid of honour seems to be losing her best friend to a richer, prettier, more confident married woman, so she sets out to defeat her and prove that she's the better bridesmaid. (Bridesmaids)
Three grooms men who lost their about-to-be-wed buddy during a night of drunken misadventures in Las Vegas—which they have no memory of—must try to retrace their steps in order to find him in time for the wedding. (The Hangover)
Erik explains that often they come from a "what if " question, along the lines of:
What if there was a theme park with dinosaurs that got loose?
What if a teenager time travels to the past and gets in the way of his teenage parents' meeting, so he has to get them together, then find a way back to the future?
What if a forty-year-old man was still a virgin, and his sex-obsessed male co-workers tried to fix that?
In a compelling logline with a high concept element, it's clear what the idea is, and why it's compelling. There's enough there that one can really picture the story. No one needs to ask a bunch of questions to understand what it is. They instantly "get it" says Erik.
How To Write A Logline
So the challenge isn't in writing the logline. It's in coming up with an idea for a story that is so viable as a PROBLEM that it will be easy to describe in a logline. Then it's a relatively simple matter to express its essence in a sentence or two.
Erik explains that a good logline generally includes three basic elements:
1. A quick sense of who the main character is, which makes them seem relatable in some way.
2. The "catalyst" that launches the story—meaning the event that changes everything and leads the main character to have to act.
3. The nature of the challenge they now must face, their mission in solving it, and its huge difficulty and importance.
And he gives these examples showing the elements numbered:
(1) A man raised as a joyful, innocent elf at the North Pole (2) learns he's human, and heads off to (3) find his father and his place in the world, in a city where his childlike goodness seems to be rejected: New York. (Elf)
When (2) a mafia boss is shot and incapacitated, (1) his youngest son, a war hero who was never supposed to be part of the family business, decides he must (3) take over to try to defeat the rival mob families who are gunning for them. (The Godfather)
Key Ingredient To A Logline
The key thing is number 3 because, says Erik, the most commercially viable ideas have a 'mission' of some sort for the main character, which will take the whole story to complete. And it should be incredibly difficult, and in all likelihood go badly for much of it, even if the mission is simply to try to escape a bad situation. The reader, or an audience in a film, is meant to become emotionally invested in this character and mission, and be entertained by watching it or reading it.
There must also be an "inner journey" the character goes on, their arc of growth and change, but Erik says that is not what you have to communicate in your logline. The logline usually doesn't focus on this, or on what the character has to learn. Instead, it lays out what they want and what's in the way, in terms of both outer life circumstances and relationships with others.
According to Erik, a good logline for an original story idea would instantly communicate how this is going to be the case: how the main character faces a seemingly impossible challenge, which could go wrong in a million different ways before it's resolved.
Finding Nemo is about both these things—the inner journey of father and son on the subject of the son's independence and the father's letting go. Yet the outer journey of trying to find and save the son, is what is exciting and draws people in.
The inner journey gives it depth.
When we're pitching an idea, as you may be doing for The Page Turner Awards (to be in with a chance to win a publishing deal or literary agent representation), what gives it depth is not primarily what appeals to people.
Readers and viewers want to know what makes it an entertaining story challenge in terms of external stakes and actions. Erik says, depth is great, but first we need external stakes.
Apollo 13 Logline
Here's one final example of a logline:
An accident cripples the Apollo 13 spacecraft on its way to the moon, and mission control must find a way to get the astronauts back to Earth alive, with extremely limited resources and options. (Apollo 13)
While we're on the subject of this film, Apollo 13, Erik was given the film credit 'Assistant to Mr. Hanks' so he knows what he is talking about in his book ~ The Idea: The Seven Elements of a Viable Story for Screen, Stage or Fiction!
More Loglines: Here are more links for you to get inspired by loglines from movies.
Originally pinned by






Pinned onto the board