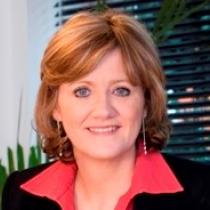 Paula Wynne
Pinned 4 years 4 months ago onto Book Marketing For Authors
Source: http://nicholaserik.com/promo-sites/
As I am browsing the net for sites to promote my new historical thriller I came across this great site that has an extremely comprehensive list of book promotion sites.
The author, Nicholas Erik, lists three different tiers and clearly has tried them as he marks them with costs, book of the day, featured book packages.
With each, he has a price they charge plus the link to the site. He also lists his own experience with a cost per download and he gives an image of which sites gave him the most downloads with an ROI cost.
It was last updated in Dec 2018 so it's current. Most importantly, read how to use these sites as Nicholas explains the strategy behind using smaller sites on a run up to a large promotion like BookBub!
Nicholas says: This list is constructed based on data and experience: I've spent $30k+ on promos over the past four years. In the beginning, I lit a substantial amount of money on fire. I'd like to spare you a similar fate.
To that we say THANK YOU NICHOLAS!
Originally pinned by




Pinned onto the board