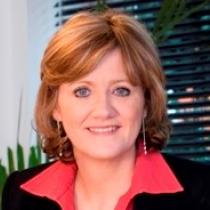 Paula Wynne
Pinned 3 years 8 months ago onto Book Marketing For Authors
Source: http://osxdaily.com/2010/08/12/convert-to-epub/
I have a Reader Magnet, which lots of authors use as a free book to encourage readers to sign up to their mailing list. So far with all my books I have paid someone to create the ePub and Mobi files, but I have several book promotions lined up in my book marketing strategy for this new book. So while wondering if I could this quicky myself (convert my Word doc to epub and mobi files), I found this great article on how to do exactly that.
Along with the main topic of How to Convert to EPUB, the article covers some other techy things a book mareketing author needs to know or at least be aware of when considering book promotions.
They list: Word DOC to EPUB conversion, Using PDF, TXT, and RTF to convert to EPUB, Converting PDF, HTML, Word DOC, etc to EPUB.
For now, all that looks like another language that I would have to learn, but when my mind is not too full of other to-dos from my book marketing list, I will come back to this and study the other options.
I downloaded Calibre and followed these instructions which I have to say is very helpful with the images showing exactly what you need to do when converting a Word doc to a ePub or Mobi file. It all worked perfectly, except that my book cover looked a bit distorted when I viewed it in a browser, but I am sure that is easily rectified. I hope so, anyway. The cover on the Mobi file looked fine.
Now I am left wondering, why haven't I done this all along? After all, I haven't even written books on how authors can do their own book marketing!
Read the full article here:
Originally pinned by





Pinned onto the board