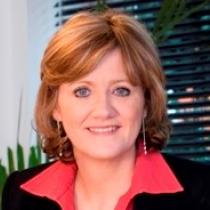 Paula Wynne
Pinned 2 years 11 months ago onto Writing Guides
Source: https://www.amazon.com/dp/B0B3LB4D63
Kill Your Characters by former detective and forensic investigator Steve Rush gives you the tools you need to pass the inspection of all the armchair detectives (and more than a few real ones) out there.
Discover your ultimate empowerment source for writing the page-turning inciting incident you have always wanted to write.
Become a master and save hours of research effort searching elsewhere for accurate information.
You'll discover how to ensure your crime scene follows a good story structure with facts on what happens at your inciting incident. Once you know your inciting incident, Steve's crime scene tips prompts you with questions about the crime scene and how the crime unfolds. You will learn how to deliver reality and add credibility to your scenes. Give your reader authentic details by reading this book written by an expert. Find out about your story's principal investigator and what they do at a crime scene.
As horrible as this sounds, you will become familiar with the sight, smell, and feel of an unnatural death. You will know vital crime scene stats.
Here are some things you as the author should know before you present your story to the reader:
When did your character's death occur?
Was it minutes, hours, days, or weeks after the inciting incident?
What determines the length of time between death and discovery?
What is the body's temperature? What postmortem changes—livor mortis, rigor mortis, decomposition, or skeletal remains—are present?
Answers to these questions affect your scene and your story's course.
Guidelines. Protocols. Rules. Regulations.
Each dictates a specific course of action an investigator must follow to reach a desired outcome. On the other hand, rationality might lead a detective to deviate from by-the-book standard operating procedures found in treatises, taught in classrooms, or passed down from mentors. They apply their knowledge to each scene as it relates to conditions of the environment.
The same is true for determining time of death. A death scene might appear straightforward until someone offers evidence or makes statements contrary to the forensic evidence used to determine a time of death. Does the offered evidence or statements project conjecture or truth?
This was my reaction about at a death scene where a conflict arose between statements given by two relatives and the investigator's initial observations. Were the family members mistaken, guessing, or lying?
Follow the scenario Steve gives you to see how an additional titbit of information gathered at a death scene has the propensity to alter or even change what a person believes to be true.
Death and Evidence
And it's not just about time of death, there are so many small details you, as the author of your written crime scene, need to know, such as: Water and soil temperature has an effect on interpreting time of death.
If the body is buried, what is the soil type? Is it sand, silt, or clay? Is the ground dry or moist?
What is Algor Mortis and Livor Mortis and why do you need to understand the difference?
How long from death to skeleton in your crime scene?
And what about the evidence on the crime scene?
In fiction writing, the crime scene flows from thoughts to words, as the author identifies the deceased and paints a picture that shows trauma on the remains. An investigator appears on the scene. They look at the corpse. They scan the site. Readers trust the investigator has the know-how to identify evidence at the scene, properly collect and preserve it, and solve the case. They read on. But will your readers read on? Only if your scene is intriguing and authentic.
Steve gives you two categories of evidence and shows you example's of both, which of course you can use and adapt to your own crime scene.
Crime Scene Injuries
And if you need to learn about blood and how it spatters, then Crime Scene Tips is the author's guide for you. There are diagrams showing you how blood spatters and even at what degree it spatters or splatters, which is ideal to calculate your crime scene's impact angles.
Does your crime scene involve stabbing or sharp force injuries, gunshots, thermal injuries, asphyxiation, toxins or blunt force trauma? All these and the resulting pain and suffering caused from these kinds of injuries are covered in this book.
Don't rely on what you see in the movies! This book will also show you cinematic inaccuracies!
Originally pinned by






Pinned onto the board