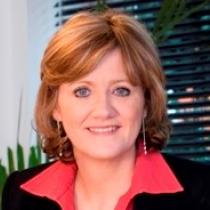 Paula Wynne
Pinned 3 years 2 weeks ago onto Writing Workshops
Source: https://bit.ly/WG-eceww
During this Writing Workshop, How to Evoke Character Emotion in Every Scene, you will learn that emotion is the thread that binds readers to your characters' experience. From fast-paced thrillers to contemplative literary novels and everything in between, readers need to connect to your characters to create a page-turning story.
The 'Heart' Of The Workshop
Emotions are vital to ensure a reader takes the same emotional journey as your characters.
Find out why you need to give your characters an emotional journey
Find out how to sensory cues, powerful imagery, character demonstration and other tools to evoke the emotion that hooks readers and creates deep, compelling characters.
Who Should Attend?
Writers just starting out in their writing journey who want to understand the basics of developing a gripping, emotional story
Established writers and authors who want to ensure their novels engage and resonate with readers
Writers who to create unforgettable characters by ensuring the reader has an emotional journey along with the character
Writers who are strong with plot but need help with character development
What You Will Learn
You will learn that emotion is the thread that binds readers to your characters' experience
How to ensure your readers will connect to your characters to create a page-turning story
How to use sensory cues, powerful imagery, character demonstration and other tools to evoke the emotion that hooks readers
How to create deep, compelling characters by evoking emotion into every scene
Originally pinned by





Pinned onto the board