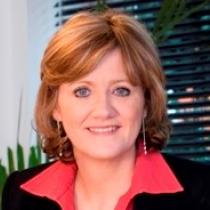 Paula Wynne
Pinned 3 years 2 months ago onto Software For Writers
Source: www.wordweb.info
WordWeb English Thesaurus and Dictionary for writers to explore synonyms, antonyms, definitions, phrases and thousands of word relations. Simply a MUST for all writers of fiction and non-fiction.
If you have an old paperback dictionary or thesaurus that's losing pages from all your thumbing through it to find synonyms and related words for your self-published novel, you'll need to check out a few Online Dictionaries.
And if, like me, you are frustrated with the limitations to the latest version of MS Word and its inability to use UK English, and its constant forcing of misspelt words on you, you'll love to know there is a great online dictionary with all the correct spellings for UK English.
WordWeb is a comprehensive one-click English thesaurus and dictionary for Windows. As you're writing, it takes only one click to look up words from almost any word processing program you prefer to use. The one click gives you the word's definition as well as synonyms and related words to spice up your writing.
If you need pronunciations, you'll find them in WordWeb, along with usage examples that may spark off some new creative sentences to use in your self-published novel. Handy too is the sounds-like links, which also inspire new thought processes as you write.
You can use the free download, but I highly recommend buying WordWeb Pro 7. In addition to all the free version features, the full Pro version includes 5000 more definitions and numerous extra features. See more features of WordWeb: www.wordweb.info
I've used this fantastic little gem for years. It helps to enhance my writing by giving me a smorgasbord of words to choose from. I use it to check spellings where MS Word fails me. I use it to find out if words should be hyphenated or not. And I use it to find active verbs and check if I am using too many adjectives. And like this very paragraph - I 'use' it to avoid using the same word again and again. In my own writing I try to ensure that I never 'use' the same descriptive word twice - at least not on the same page. WordWeb Pro is the word bible that gives me peace of mind, knowing I have a wide choice of words at my fingertips.
Editing a Self-Published Novel
If you are editing your self-published manuscript, you can select a synonym in WordWeb and replace the look-up word with your newly chosen word. WordWeb has the option to highlight frequently used synonyms, great for helping you write clear, easy-to-understand English.
If you are keen on cutting down on word-clutter, WordWeb helps by showing you a particular part of speech. You can see if your word is an adverb and cut it out! Or you can shave down your use of adjectives when you realise that your word is one. Also, try clicking on the Noun, Verb, Adjective or Adverb buttons to show only the relevant synonyms and related words.
Browsing around to find related words is simple and helps to keep your writing tight by using powerful word replacements. In WordWeb, you just click on the tabs for synonyms, antonyms, parts, part of, types, type of, similar, see also, and anagrams.
A Web of Words
WordWeb's extensive, up-to-date dictionary database features:
Definitions and synonyms, including many compound and proper nouns
Word relations: find antonyms, parts or types, less specific words, etc.
Over 130 000 synonym sets and 163 000 root words
Search over 280 000 words, compounds and derived forms
70 000 pronunciations, with pop-up hint pronunciation key
70 000 usage examples
View alphabetically nearest words, suggestions for many misspellings
WordWeb Pro runs under Windows XP, Vista, Windows 7, Windows 8 (desktop) and Windows 10. You do not need to be online to use WordWeb, as it runs from your PC, but you can choose to go online and use one of the online dictionaries featured in this dictionary software.
Originally pinned by






Pinned onto the board