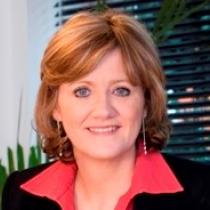 Paula Wynne
Pinned 3 years 10 months ago onto Software For Writers
Source: http://bit.ly/1QhvYSE
Text Aloud Proofreading Software For Writers is the best way to have your work read back to you so you can hear your story from a reader's ears and find mistakes to fix.
While proofreading their work before finishing the final draft, writers need to hear their words spoken back to them to find typos and badly phrased sentences We all have them during the fast writing stage. I used to read my written work out loud to myself because it helps to spot typos and grammatical errors. When I Googled to see if there was software that could do this for me, I found TextAloud.
Proofreading For Writers
Clear and accurate communications are a must for writers in today's fast world. TextAloud is a great tool to proofread your manuscript before you send it out to an editor. Hearing your own words read back to you is a powerful way to catch errors the eyes often miss when typing. It also gives you the opportunity to add commas where sentences may need to be broken up.
They offer a free trial, and the voices sound natural, with a range to choose from. You can also purchase premium voices with English or American accents if you wish.
This dapper download reads text aloud from your email, web pages, marketing materials and any written work from your PC. It is ideally suited for people with limited eyesight, but is also a huge help in giving your marketing materials, and in particular your eBooks, a prime polishing. I now use it for press releases too.
TextAloud 4 is Text to Speech software for the Windows PC that converts your text from documents, webpages, PDF Files and more into natural-sounding speech. You can listen on your PC or create audio files for use on portable devices.
See how you can avoid publishing your eBook and other articles with typos and errors by giving it a go at http://bit.ly/1QhvYSE
Originally pinned by






Pinned onto the board