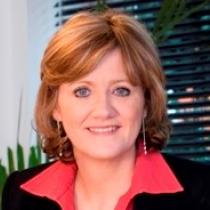 Paula Wynne
Pinned 2 years 6 months ago onto Software For Writers
Source: https://www.finaldraft.com/
Final Draft Screenwriting Software automatically paginates and formats your script to industry standards allowing writers to focus on what they do best: writing.
Almost 20 years ago I bought Final Draft and have used it for adapting my novels to scripts. I am really excited to be trying out Final Draft 11, especially as my version dates back to V5!
The features of Final Draft 11 include:
Advanced Brainstorming: With Final Draft 11, you can brainstorm, visualize, report, tag, collaborate and customize your writing environment like never before.
Refined Beat Board: Limitless space to organize your ideas in a customizable, visual way. Plan set pieces, store character research, and much more. Beats can be anything – plot points, character arcs, research, location ideas. Beats can contain both stylized text and images. Drag content to and from your script and Beat Board, preserving formatting. Color code for easy reference with a vibrant color palette
New Story Map: Connect your Beat Board ideas to your script. Keep on track with visual guideposts to your story. Organize Beats and Structure Points from the Beat Board. View Beat content easily while writing. Visually plan milestones and plot points. Easily navigate your script and Beat Board.
Streamlined Writing and Editing: Final Draft 11 automatically paginates and formats screenplays to industry standards, allowing writers to focus on what they do best: writing.
Real-Time Collaboration: Collaborate simultaneously with your writing partners IN REAL TIME - around the corner - or around the world.
Easier Formatting: Use your creative energy to focus on your story and characters — let Final Draft take care of the rest.
Title Page: All Final Draft templates come with industry standard title pages that are easy to modify, save, and print or save to PDF
Tab & Enter: Use just the Tab and Enter keys to write your script quickly and easily.
Script Format Assistant: Be confident your script is professionally formatted before you print or email it. Or before you pitch it to a production company or film producer.
Reformat Tool: Speed through the reformatting process when importing different file types.
Automatic Backup Folder: Protect your work with automatic file backups.
Agile Production: Final Draft is used by 95% of film, television and multimedia productions to get from page to screen.
Revision Mode: Mark and review all changes to take a script through production. Set your revision colors, lock pages, omit scenes - Final Draft makes it easy. Add, edit or remove scene numbers throughout your script. Lock Pages so your revisions don't affect your page numbers. Export to PDF in Revision Mode with industry standard colors. Protect your script with customizable watermarks on PDFs and printed pages. Omit a scene to make last minute changes without disrupting production
Tags Mode: Powerful reporting, your way - create custom reports on any element of your script. Dig into your script by tracking customizable story elements and character traits. Get ready for production by Tagging costume, props, locations and more. Break your script down for budgeting and scheduling
Find out all about Final Draft and get a free trial download.
Originally pinned by






Pinned onto the board