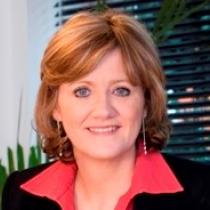 Paula Wynne
Pinned 3 years 10 months ago onto Book Giveaways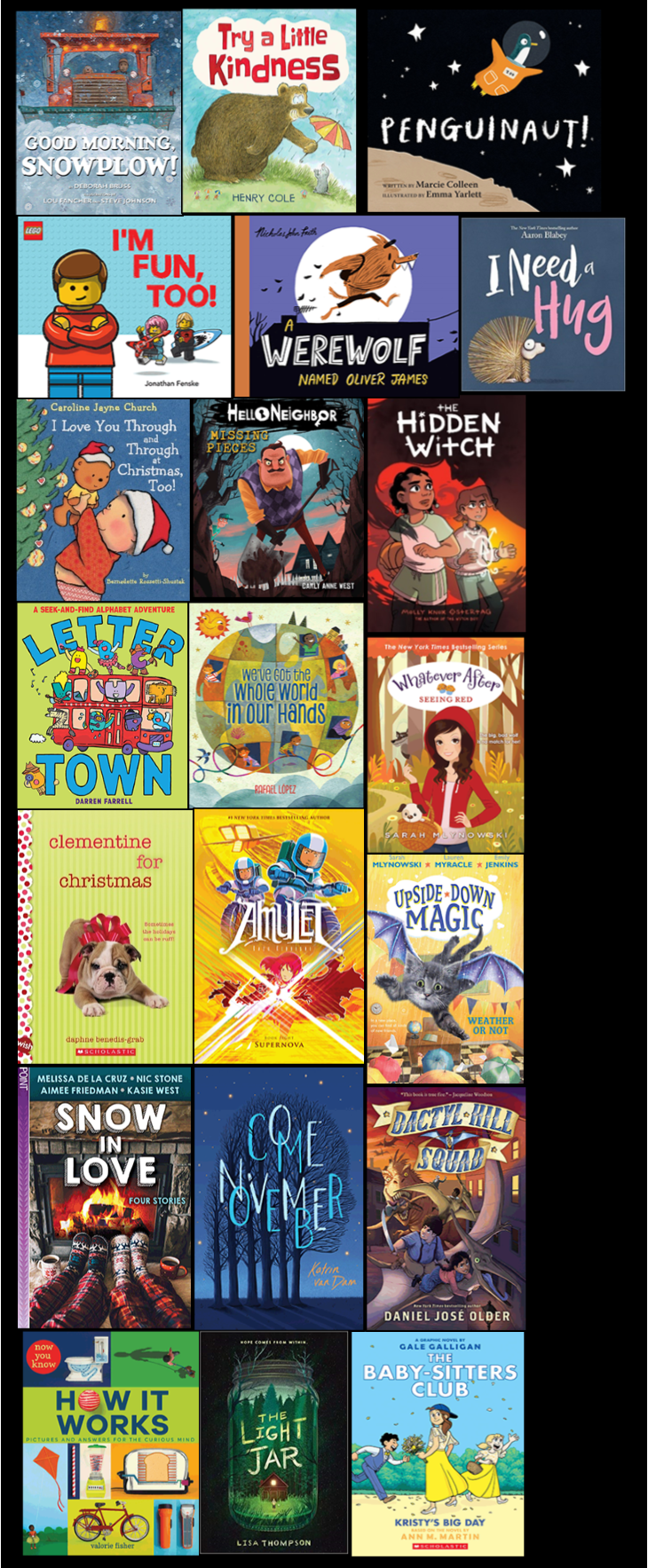 Win this bundle of books in our Scholastic Children's Book Christmas Giveaway for our US readers. The first prize winner will receive every book in the bundle! The second prize winner will receive four books.
This is such an exciting prize for luvers of Children's Books so please share on Facebook and CLICK TO TWEET: https://ctt.ac/UKd_w
Join our mailing list to find out when this book giveaway opens for entries.
Books You Win
I Love You Through and Through at Christmas, Too!
By Bernadette Rossetti-Schustak, Caroline Jayne Church
A joyful and loving holiday board book from the creators of the bestselling I Love You Through and Through!
Clementine for Christmas
By Daphne Benedis-Grab
Daphne Benedis-Grab has created a heartwarming story that sparkles with humor, light, and Christmas spirit.
Baby-Sitters Club Graphix #6: Kristy's Big Day
By Ann M. Martin, Illustrated By Gale Galligan
A brand-new full-color graphic novel adapted by USA Today bestselling author Gale Galligan! Kristy's mom is getting married, and Kristy is going to be a bridesmaid! The only problem? Fourteen kids are coming to town for the wedding. It's the biggest job the BSC has ever had, but they'll work together to make sure Kristy's big day is a success!
Whatever After #12: Seeing Red
By Sarah Mlynowski
The enchanting New York Times and USA Today bestselling series continues with installment number twelve! Abby really wants the magic mirror in her basement to take her to her friend's sleepover party. But of course, she ends up falling into a fairy tale – Little Red Riding Hood!
Upside Down Magic #5: Weather or Not
By Sarah Mlynowski, Lauren Myracle, and Emily Jenkin
From New York Times bestselling authors Sarah Mlynowski, Lauren Myracle, and Emily Jenkins comes more upside-down fun in the fifth book of this hilarious series. When Willa's upside-down magic rains, it pours. Willa hates being the source of such sogginess. And yet the more she rains, the worse she feels . . . and the worse she feels, the more she rains. All the storminess is threatening to flood the UDM friendships. Will they drown in misery? Or can they use their magic to make the storm clouds disappear?
I Need a Hug
By Aaron Blabey
Rich with author-illustrator Aaron Blabey's signature rhyming text and unforgettably splendid illustrations, I Need a Hug is a sweet story about friendship and learning not to judge a book by its cover.
Hello Neighbor: Missing Pieces
By Carly Anne West
Lock your doors! From the creators of the blockbuster horror video game Hello Neighbor comes the story that started it all. Unravel the mystery in this gripping prequel novel!
I'm Fun, Too!
By Jonathan Fenske
The first-ever LEGO(R) picture book, from Barnacle Is Bored creator Jonathan Fenske! This vibrantly illustrated storybook will charm readers of all ages, reminding them that what makes each person special can be found on the inside.
Come November
By Katrin van Dam
This refreshingly original, contemporary YA debut centers on Rooney, a teen girl struggling to hold her family together in the face of her mother's delusions.
Dactyl Hill Squad
By Daniel José Older
From New York Times bestselling author Daniel José Older, the astounding first book in a new series that blends history and fantasy like never before. It's 1863 and dinosaurs roam the streets of New York as the Civil War rages between raptor-mounted armies down South.
Good Morning Snowplow!
By Deborah Bruss, Illustrated By Steve Johnson
As the rest of the town settles in to bed, one man, his dog, and a trusty snowplow get ready for a night's work. Follow them through slick roads and swirling drifts in this sweet, rhyming book by Deborah Bruss and New York Times bestselling illustrators Lou Fancher and Steve Johnson.
We've Got The Whole World In Our Hands
By Rafael López
Award-winning illustrator Rafael López brings new life with his adaptation of "He's Got the Whole World in His Hands," saluting the lives of all young people. The rhythmic verse and repetitive emphasis on "we" and "our" encourages inclusive communities and the celebration of unity and diverse friendships all around the world.
The Hidden Witch
By Molly Knox Ostertag
From the creator of the acclaimed graphic novel The Witch Boy comes a new adventure set in the world of magic and shapeshifting -- and ordinary kids just trying to make friends.
Amulet #8: Supernova
By Kazu Kibuishi
The 8th installment to Kibuishi's thrilling #1 New York Times bestselling series. Main characters Emily and Navin must be smarter and stronger than ever to ensure their planet's, Alledia, survival.
Try A Little Kindness
By Henry Cole
Bestselling illustrator Henry Cole puts animals in sweet and humorous situations to demonstrate the importance of being kind!
Snow In Love
By Kasie West, Melissa de la Cruz, Aimee Friedman, Nic Stone
An adorable, wintry collection of four short stories about the romance of the holiday season, from some of today's bestselling YA authors.
Letter Town
By Darren Farrell
Author-illustrator Darren Farrell takes up the rhyming seek-and-find mantle, applying his own singular charm and humor through the vast and varied wonders of the alphabet. Follow Bus Driver B from A to Z in an alphabet adventure full of humor, suspense, and heart. It's never a dull day in Letter Town!
Now You Know How It Works
By Valorie Fisher
Valorie Fisher explores how things work with bright, simple graphics so kid-friendly readers will fall in love with learning about the world around them.
A Werewolf Named Oliver James
By Nicolas James Frith
Frith's third picture book is a rich, dramatic visual feast -- and a wickedly funny romp featuring the most endearing little werewolf imaginable.On his way home one moonlit night, a strange thing happens to Oliver James -- he unexpectedly turns into a werewolf! He can't believe it, it's so . . . AMAZING.
Penguinaut!
By Marice Colleen
The story of a small penguin with a big dream that's out of this world! Penguinaut is perfect for every child who's said, "I can do it myself!" and comes to find that the rewards are much richer when shared with friends.
The Light Jar
By Lisa Thompson
The Light Jar is a captivating story of fear and hope, loneliness and friendship, and finding the light within, even in the darkest of times.
Originally pinned by






Pinned onto the board